SIRE
(Click here for gallery)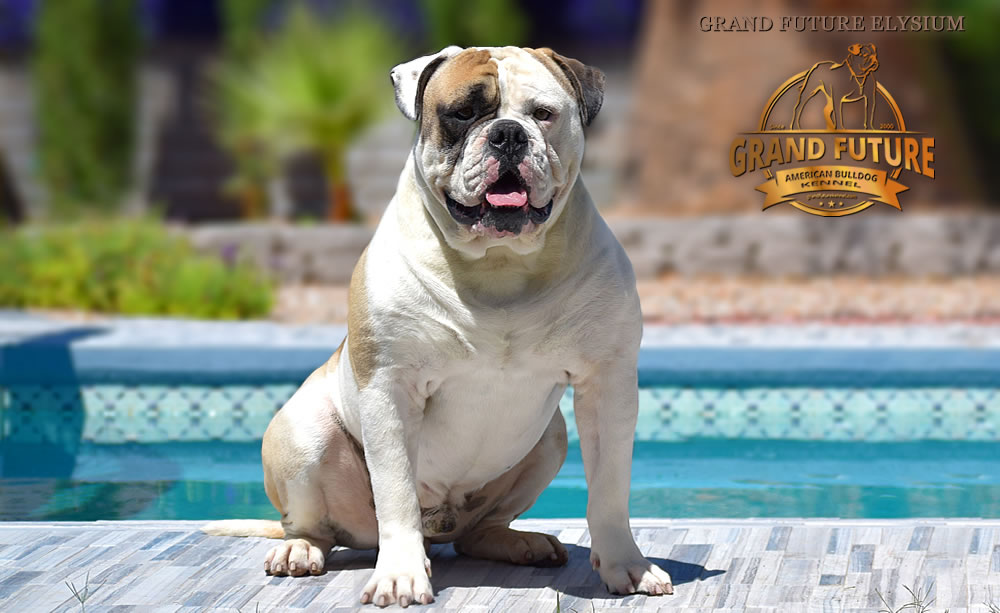 DOB – December 29th, 2017
Penn Hip: 0.29/0.32 (free of hip dysplasia, free of Osteoarthritis [OA], free of Degenerative Joint Disease [DJD])
NCL: clear, Ichthyosis (ICH): clear
OFA Spine: Normal (free of Spondylosis)
OFA Prelim Heart: Normal
OFA Prelim Elbows: Normal (free of elbow dysplasia)
OFA Prelim Patellas: Normal
Puppy born February 24th, 2021
2-year contractual money back health guarantee against the following genetic health problems – hip and elbow dysplasia, patellas, cataracts, heart, kidneys, thyroid, ichthyosis, cryptorchidism and any neurological disorders including epilepsy and NCL.

We do not stipulate return of the dog or any other unreasonable conditions in honoring our health guarantee. We simply refund money in the case of above-mentioned genetic health problems up to the total purchase price of the puppy. Every disease on this list has been either extremely rare or completely non-existent in our breeding program since 2000.
| | |
| --- | --- |
| MALE | FEMALE |
| None available | 1 female available |
Click here to make a deposit
Contact us for more information
Phone: +1 626 487 5523 (text or call)
Send us a message on Facebook: https://www.facebook.com/grandfuture.kennel/
DAM
(Click here for gallery)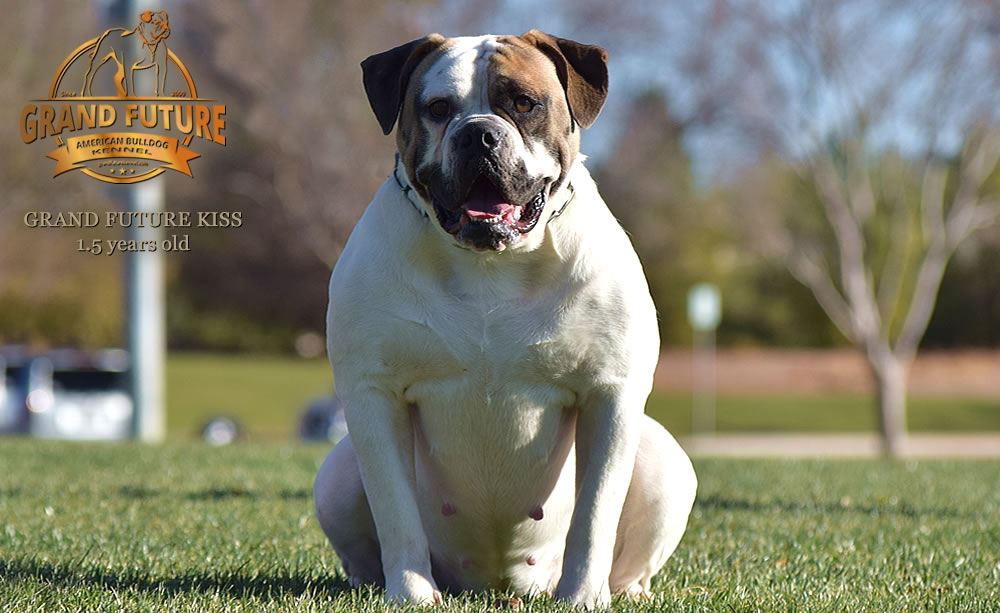 DOB - August 14th, 2019
Penn Hip: 0.36/0.42 (free of hip dysplasia, free of Osteoarthritis [OA], free of Degenerative Joint Disease [DJD])
NCL: clear, Ichthyosis (ICH): clear
OFA Spine: Normal (free of Spondylosis)
OFA Prelim Heart: Normal
OFA Prelim Elbows: Normal (free of elbow dysplasia)
OFA Prelim Patellas: Normal
American Bulldog Female Puppy Available (Litter Q Female #1 - Grand Future Quincy)
This female puppy is beautiful with a well-defined bully type. Large head with a full voluminous muzzle, proper underbite. Large, dark, defined eyes. Highly stable and neutral temperament. Pleasant and kind personality. Full conformation to breed standard for her age. Please call 626-487-5523 for more information.